KEEP LEADS ENGAGED WITH RETARGETING
We know from research that on average it takes six touches before a prospect converts. So the obvious question most marketers should be asking is, how do you keep these people engaged?
Experts who have studied consumer buying patterns have developed a solution: (sometimes referred to as re marketing). For those unfamiliar with re targeting, this service gives you the option to show online ads to people after they have visited your website and left without purchasing a product.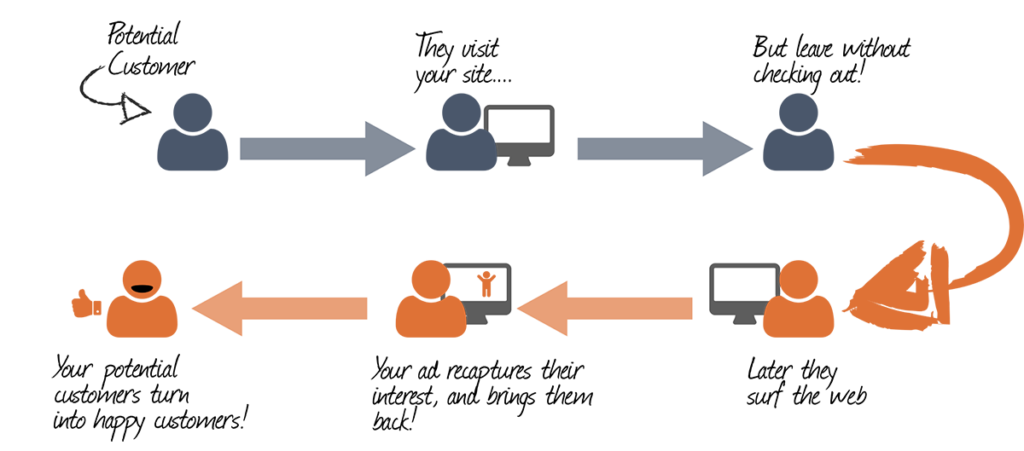 OUR TARGETED ADVERTISING SERVICES
Your primary goal is to drive impact and make the most of your advertising budget. Our team will create a tailored PPC strategy based on your business goals and audience insights.
Driving traffic and generating clicks is great. But if your ads aren't converting visitors into leads, then your PPC campaign isn't providing any real value to your work. All our PPC campaigns are tested and tracked, using real-time data to optimize and target.
Should your budget be more restricted, we will utilize a range of effective display ads ( banner ads). Display ads are the more cost-effective way of exposing your brand, generating more engagement and managing conversions!
We will setup your account, manage campaigns and track every cent invested in PPC through Adwords management. Our team will undertake a full PPC audit to understand more about your conversions, analyze your targeting settings, assesses relevancy scores, and review existing keywords..
Based on your objective, we will run a series of adverts across the multiple social platforms that you currently operate on, making sure your they reach the right people at the right time with the right message.
GENERATE NEW BUSINESS WITH OUR TARGETED ADVERTISING SERVICES.
Position yourself in front of your ideal audience and drive customer acquisition!
Share your goals and objectives with us. Let's make them ours too.